Auto Auction Car Shipping in Houston, Tx
Arranging Delivery of a Car Purchased Through an Auction
After you place the winning bid at an auto auction, you need to know how to get the vehicle from the auction house to your house.
About Vehicle Transport Companies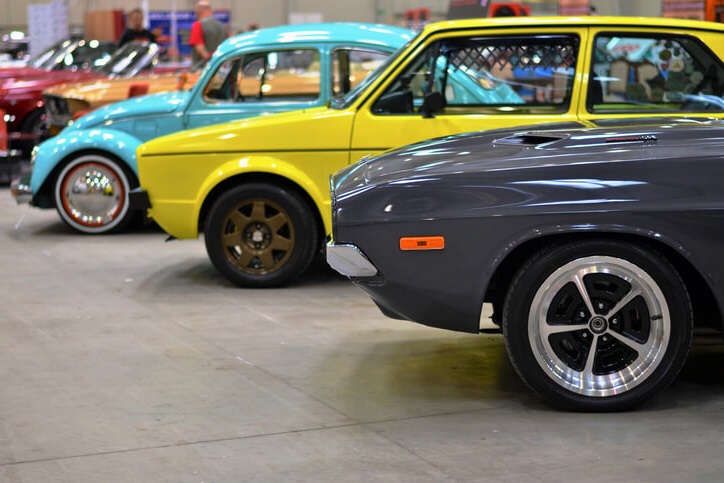 Vehicle transport companies move cars and trucks locally, interstate, cross country, or overseas. Professional automobile haulers provide an alternative to having to drive your vehicle to a distant location. When you consider lodging and all the extra costs of multiple days on the road, hiring a professional auto carrier may be more economical than driving.
How Much Is It To Ship A Car
The average mileage charge for shipping a car is $.60 per mile. There are two things to do before deciding on an automobile transport service. Research several carriers using customer reviews and the Better Business Bureau (BBB) website. Compile a list of reputable carriers and get a quote from each carrier. In addition to the mileage charge, compare the cost of other expenses that influence auto shipping rates.
Cheap Auto Transport
If the car you buy at an auction is a daily driver having the vehicle delivered by the open carrier is your most economical option. Consumers Affairs provided the following approximations of what an exposed transport saves the customer over a boxed trailer.
506 miles-$150
717 miles-$245
1,6128 miles-$375
3,297 miles-$525
The ability to accommodate as many as ten automobiles on an exposed trailer saves the customer money by lowering the auto transport company's costs.
Vehicle Auctions Houston TX
The list of automobile auction houses in Houston includes America's Auto Auction, AutoNation, Houston Auto Auction, and Insurance Auto Auctions (IAA). Public auto auctions are open to anyone but may require attendees to pre-register to bid in person or remotely. Car auctions are a clearinghouse for cars and trucks from four sources.
Dealer consignments
Fleets
County, State, and local governments
Returned leases
Before you can arrange for an auto transporter to pick an auction purchase, you need to know the auction house's pick up schedule.
The Copart Auto Auction in Houston
A virtual auto auction Copart sales used clean-title, parts only, and salvage vehicles through online bidding. A salvage car is a repairable vehicle that has been declared totaled by an insurance company.
Note: A car carrier service may charge extra to carry non-operational automobiles or refuse to transport a car that isn't driveable.
Houston Classic Car Auctions
In Houston, collectors of antique and classic automobiles have a few classic auto auctions to choose from including the famous Mecum auto auction. An enclosed trailer is the only choice for transporting an antique or classic vehicle.
Automobile Transportation Services In Houston
If you buy a car or truck from a Space City auction house, you will need a Houston based auto carrier to transport the vehicle. Only deal with a vehicle transporter whose website displays a Motor Carrier (MC) and Department of Transportation (DOT) number. Look for carriers who offer multiple transport options. If you need a collector's car moved, make sure the carrier's list of services includes classic car transport.
Research an auto transport company before using its services. An open car carrier is the cheapest choice for the transport of an ordinary car or truck. Car collectors should have valuable automobiles shipped in an enclosed hauler operated by a carrier experienced in moving classic cars. An automobile transporter may refuse to handle an auction vehicle that isn't driveable.
Car shipping services you might be interested in …
Need A First Class Car Shipping Company In Houston? You Found It!
Our work is always quick and efficient! We aim to save you time and money! Call us and get the best affordable moving experience to forget the heavy lifting and moving stress!