automobile storage in Houston, TX
Local Car Shipping Storage Solutions
Local Car Shipping provides many types of premier car shipping services, and we offer storage solutions for your vehicle, too. If you have a classic car or a high-end luxury model, you cannot trust it to any car storage facility. When it comes to car storage, Houston, TX, seems to have a lot of options, but not all of them can provide the best protection and environment for your car. We are experts when it comes to understanding the needs of your car while it is in a storage facility. We offer many perks and amenities that others do not. Most of all, we strive to gain your confidence and give you peace of mind that your valuable asset is safe.
Best Auto Storage in Houston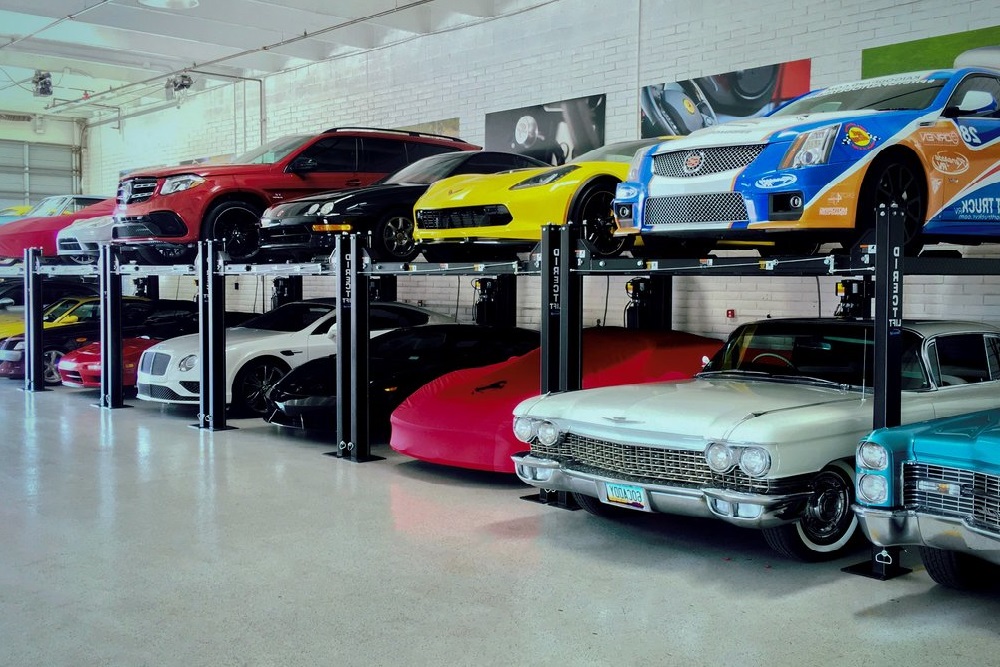 You know that storing your classic car requires more than just parking it under a cover. Sunlight, fluctuating temperatures, snow, rain, and hail could spell disaster. If you have a classic car, just any storage facility will not do. You need someone who knows the needs of high-value cars and knows how to give them the best care.
Your car needs regular battery and tire maintenance to keep it in top shape. The last thing that you want is to come back to four flat tires and a dead battery. We take care of your car to make sure that doesn't happen. Our facilities are climate controlled to keep your car in the best condition possible. We keep our facilities at the optimal storage temperatures for batteries, tires, gaskets, fluids, and other temperature-sensitive components.
Detailing services are also available. Our team is experienced in caring for classic and exotic cars, and we love what we do. This love of cars means that you can rest assured that your "baby" will be safe with us. We love all types of cars from performance cars to rare makes and models.
About Our Automobile Storage Facility
Our large climate-controlled facility can house all makes and models of cars, motorcycles, classics, exotics, and antiques. We have 24/7 camera surveillance and fire detection. Our storage facility keeps your vehicle dry and safe. The building is well-ventilated to provide the perfect climate for preservation. We give your car VIP service and make sure that it is exactly as you left it when you return. Our facilities are safe, clean, and professional.
Terms
Our classic car storage facility offers short-term car storage on a month-to-month basis, and we offer long-term storage, too. At Local Car Shipping, we work hard to establish long-term relationships. If you need combined shipping and storage services, we can work out an arrangement that works best for you. We can ship your car locally or across the country from our storage facility, your home, or our dealership. Local Car Shipping is licensed and fully insured.
With our services, you have access to your vehicle seven days a week, so you can take it out whenever you like. One thing that sets us apart from other vehicle storage solutions is that we are flexible enough to meet your needs. Our goal is to take the stress out of car shipping and storage to give you the confidence that your treasured classic is in safe hands. We have over 3,000 satisfied customers who have helped us build our reputation in the Houston, TX area.
Our love of classic cars shows, and we understand that your classic or exotic car is more than just transportation. You pour your heart and soul into it, and we know that you hold it dear. Our goal is to be your one-stop-shop for all of your car shipping and storage needs. If you need to store your vehicle, call Local Car Shipping, and experience our professional, white-glove treatment.
Car shipping services you might be interested in …
Need A First Class Car Shipping Company In Houston? You Found It!
Our work is always quick and efficient! We aim to save you time and money! Call us and get the best affordable moving experience to forget the heavy lifting and moving stress!