Classic Car TRANSPORT in HOUSTON, Tx
Older vehicles need specialized handling when they're transported. This process requires a team of professionals that know how to customize long distance movement. We're talking classic cars. Cars that have had a lot of TLC and have significant financial, professional and emotional attachments.
Whether shipping your beloved treasure to a museum, an auto show or the garage at your new home, you want the safest, most secure and the most affordable processes. You want a low bidding company that's bonded, licensed and insured. You want assurances like appropriate insurance for the trip.
We're Local Car Shipping. We provide the best car shipping and auto transport in the Houston area. We have the options to meet your exacting needs. In that regard, we want to share with you the best ways for getting your classic car safely from point A to point B.
What You Need to Know About Classic Car Transporters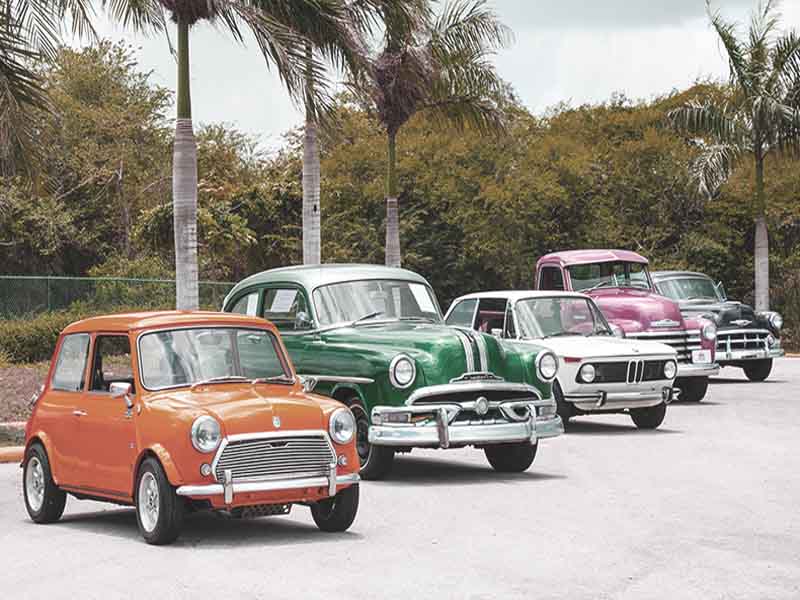 References
Look for verifiable credentials. A carrier should have proper licensing, certifications and insurance. It's the only way to protect your property.
Choose Enclosed Shipping
There are two ways to transport your classic car. There's Open or Closed shipping. Enclosed is the optimal choice. The greater the value, the more you want to protect the car from road debris, dust and other risky road circumstances.
Choose Enclosed Shipping
Local Car Shipping won't make you turn up at a terminal or warehouse unless that's part of the instructions. We'll take your antique vehicle exactly where you want it. We promise a stress free, easy transport.
What Classic Car Transport Essentials You Need to Know
We deliver to all states. We work with buyers, collectors and sellers. We understand their need to deliver a classic auto in the peak condition in which you handed it over. You want a company with a track record for safe and smooth pickup, transport and delivery.
In route, your car vehicle transporter may use what seems like longer distance or even unnecessary avenues on the trip. This often is to ensure the load's taken in a timely, efficient and secure manner. They may have to make unexpected choices to maintain a feasible delivery time. When your car's in transit, you should have access to regular status updates. Your being aware of what's happening on the road should be a priority for all parties.
A responsible vehicle carrier has an understanding of the liability and insurance risk they're undertaking. They should have a claims department ready to handle any complication at the highest level of customer satisfaction.
If you want to know more about the essentials applied to transporting your classic vehicle, talk with a specialist at Local Car Shipping.
What You Want is a One-stop Solution for All Valuable Cars
The carrier's experience should include flexibility. Classic cars come in all shapes and forms, each with specific shipping needs. A company not familiar with cars is a risk you don't want to take. Local Car Shipping knows cars.
Classic cars are over 20 years old.
Antique cars are over 45 years old.
Vintage cars were built between 1919–1930.
Any classic car, or truck or motorcycle can't be pigeon-holed into some one-size-fits-all application. Auto shipping needs requires a customized approach to accommodate safety. Local Car Shipping makes moving cars easy. Open and enclosed transport, terminal-to-terminal, auction transport and dealer services, these are all in our wheelbarrow.
Impact on categorization includes factors like state DMVs, car clubs and insurance companies.
Hot rods are classic, older or modern cars refurbished with larger engines, usually to increase speed and acceleration.
European cars are imports. The most valuable are older models rare to the States.
Classic sports cars include the Jaguar E, Porsche 911 and Aston Martin DB4. Like imports, they are rare, hard to find and kept in pristine condition.
A custom car is a passenger vehicle modified to improve performance and create a personal style. One famous example is the Hirohata Merc.
Exotic vehicles are unusual, unique and are typically manufactured by high end brands like Maserati.
Luxury cars have performance aspects that set it apart from the pack. They're designed to pamper and impress from trim to interior.
Muscle cars are popular high performance coupes, generally designed for racing. They are masculine and sturdy.

What You Want From a Carrier
A trusted classic car transport company values their customers and customer property. If they walk the talk then they provide reliable, professional and affordable services. Some of the ways you can see if this applies to the company you're researching, look for:
Competitive pricing
Professional drivers
National coverage
Appropriate insurance
Vehicle tracking
Availability 24/7

Why You Want Local Car Shipping
Local Car Shipping is a leader in class car shipping. We contract the finest carriers and skilled operators. Our protocols ensure the safest delivery measures get employed. Our carriers are modern with the features you need to protect your property. We utilize state of the art tracking systems and highly regarded communications.
If you need to move a classic vehicle inside of Houston or anywhere in the United States, give us a call. A Local Car Shipping expert will break down the exacting logistics for your trip. End of day, you'll see why our customers keep coming back to us for classic car transportation.
Car shipping services you might be interested in …
Need A First Class Car Shipping Company In Houston? You Found It!
Our work is always quick and efficient! We aim to save you time and money! Call us and get the best affordable moving experience to forget the heavy lifting and moving stress!