Hiring Houston Transport Company to Move Your Car or Motorcycle Cross Country
Below, we explore the cross country shipping of cars and motorcycles. The focus of this article will be on shipping costs, options, and choosing the right shipper.
Shipping Automobiles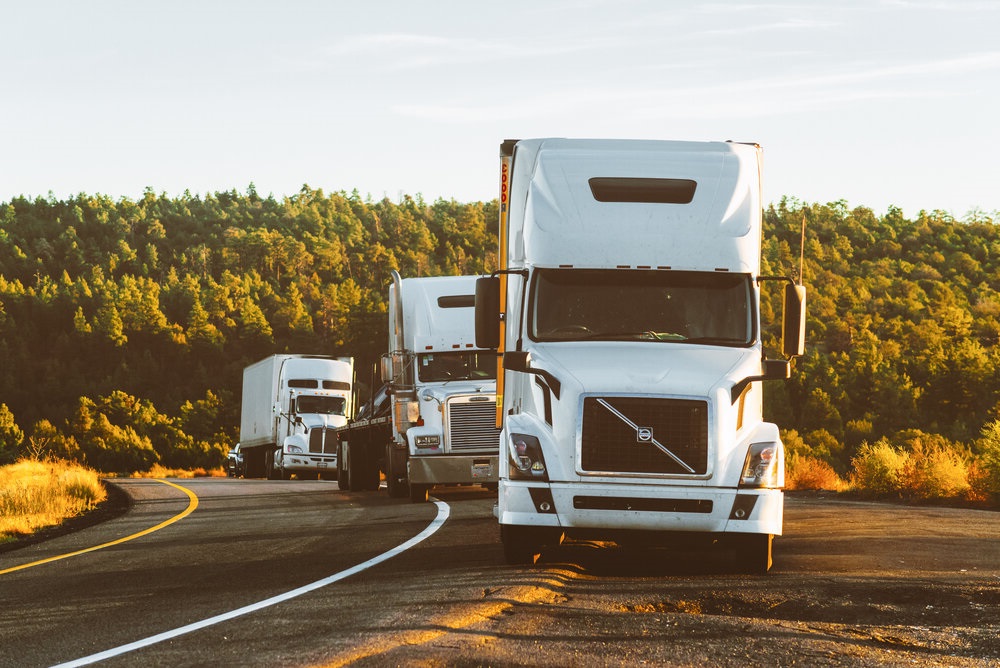 What Is The Cost Per Mile to Ship a Car?
The mileage rates that follow are the national average for shipping a vehicle and are not standard for the auto transport industry.
500 miles $1.00 per mile
1,000 miles $.75 per mile
2,000 miles $.50 per mile
The median charge for cross country (3,000+ miles) car hauling is $.40 per mile.
Factors That Affect a Car Shipping Quote
Based on a rate of $.40 per mile, the mileage charge for cross country car delivery will exceed $1,000. The distance hauled is one component of the bill for shipping a car cross country. There are additional charges based on the size and type of vehicle shipped and whether you choose door-to-door or terminal delivery.
Getting a Car Shipping Quote
Receiving a quote for car transportation cross country is as simple as entering "auto shipping quotes" into a search engine. Auto shippers provide a free quote calculator on their websites. You also have the option of calling the shipper for an estimate.
Is Car Shipping Safe?
Shipping your automobile with a reputable carrier is safe. The consumer needs to perform a little due diligence to avoid disreputable carriers. There are four things to look for when considering nationwide auto shipping firms.
A Motor Carrier (MC) and DOT number
A high customer satisfaction rating
Liability insurance
A free quote
Ultimately, the safety of your car or truck depends on choosing the right hauler to move it.
How To Transport A Car Cross Country
To move your automobile cross country, you can drive it yourself or pay someone else to drive your car or truck to the new address. You also have the option of having your vehicle shipped by an open or enclosed trailer.
Driving Your Car Cross Country
If you drive for eight hours a day, traveling coast to coast by car takes a minimum of four days, according to "USA Today." Factoring in the cost of food, fuel, and lodging, driving your vehicle to your new locale may not be significantly cheaper than shipping your conveyance. The effect the extra miles have on the value of your car or truck figures into the cost of driving cross country. If you're under a tight deadline to complete your move, consider possible delays caused by construction, accidents, and inclement weather.
Open Trailer
The less expensive trailering option, an open auto transport trailer, carries multiple autos at once. The truck will likely have to make numerous drop-offs while en route to your location so that it can take as long as ten days to take delivery of your vehicle. An open carrier may charge extra for expedited and door-to-door delivery. Riding on an open trailer exposes your car or truck to the elements and road debris.
Enclosed Trailer
An enclosed trailer carries one or two vehicles at a time. A boxed hauler fully protects your conveyance while it is in transport. The transport driver brings your automobile directly to an address of your choosing in about half the time an open carrier takes. For show cars, antiques, and classics, choose enclosed shipping.
What If You Hire Someone to Drive Your Car Cross Country?
Drive-Away cross country auto transport services send a driver rather than a truck and trailer to move your vehicle across multiple states. Some professional auto shippers offer Drive-Away as part of their inter-state transport options. You can also hire freelance drivers who will drive your car cross country for an average charge of $10 per driving hour. In addition to the hourly rate contracting with an independent driver will require you to reimburse the driver for lodging.
Meals
Fuel
Tolls
Return airfare to the driver's starting point
Using drive-away transport saves some money over having a car moved by trailer. Having a vehicle driven to the delivery point gets it there faster than shipping by truck.
Moving a Motorcycle Cross Country
About Cross Country Motorcycle Transport
There is something romantic about the idea of a cross country motorcycle ride. Romantic and practical are two different things. Whether you drive a car or motorcycle sea to sea, the considerations are the same, cost, your time frame for reaching your destination, and the consequences of wear and tear on your motorcycle.
The Cost of Shipping a Motorcycle
A paid transporter will charge $700-$1,200 to take a bike from one side of the U.S. to the other. Additional influences on the final cost of shipping include your motorcycle's weight and distance hauled. Delivery to a small town will likely cost more than delivery to a city. Shipping multiple bikes at once may garner you a discount. Before choosing a motorcycle transporter, review "is car shipping safe."
Shipping a car or motorcycle cross country involves the same considerations. Before retaining a transporter's services, research the company thoroughly. Taking an automobile or bike cross country yourself isn't necessarily cheaper than having it hauled professionally.
Car shipping services you might be interested in …
Need A First Class Car Shipping Company In Houston? You Found It!
Our work is always quick and efficient! We aim to save you time and money! Call us and get the best affordable moving experience to forget the heavy lifting and moving stress!