Exclusive Auto Shipping in houston, TX
Specific car shipping refers to the transport of unique automobiles.
Antiques
Classics
Customs
Exotics
Hot rods
Luxury vehicles
Local Car Shipping understands that special vehicles require special handling during transport. We have experience in moving all the automobile types listed above.
Specific Car Shippers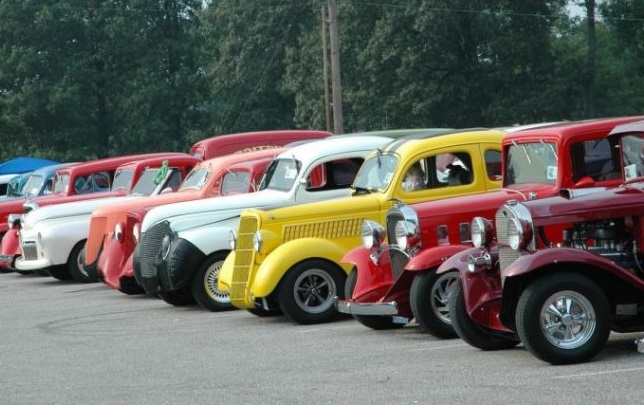 Finding an Exclusive Auto Shipping Firm
Your quest for a transporter to move your specialty vehicle begins online. During your search, compile a list of potential hires. You can save yourself some time and effort by paying a brokerage company to research and compile a list of recommended auto shippers. In the Houston area, you can save time and brokerage fees by contacting us at Local Car Shipping.
Talk to a Company Rep
Taking the time to speak to a transport company representative assures that you are dealing with a reputable, experienced business. An honest auto hauler will provide direct answers to questions about price and how they conduct their business. Speaking to the friendly and knowledgeable reps at Local Car Shipping will show we are the right company for your car moving needs.
Luxury Car Transport
Enclosed Luxury Car Transport
An encloses (box) trailer offers your high-end conveyance maximum protection while it is in transit. Enclosed shipment provides the convenience of door-to-door pickup and delivery. If your car is on the high end of the luxury price scale or is a collector's car, it is worth paying extra for boxed shipping.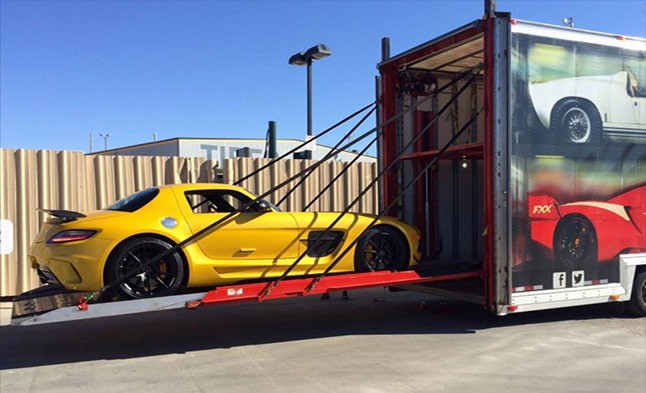 Open Transport Luxury Auto
An open (exposed) carrier is a trailer that holds several automobiles at once. A less expensive auto moving option exposed transport doesn't protect your car from the weather and road debris. If your luxury vehicle is a daily driver regularly subjected to road hazards shipping it on an open trailer might be worth the savings. Local Car Shipping offers both open and enclosed shipment. Contact us for help in deciding how to ship your luxury car.
Importing a Specialty Car
Arranging Delivery of a Custom Import Car
You've purchased a custom vehicle overseas. Getting it home to the US requires specialized knowledge.
How to deal with customs
What documentation is required
The best shipboard storage option
Local Car Shipping moves vehicles intranationally and internationally. Experience has taught us to manage the intricacies of moving vehicles across international borders.
Enclosed Trailer For Antique Auto Transport
To enter your collectible automobile in a show a few hundred miles away or in another state, consider Local Car Shipper's enclosed transport service. The further you drive an antique vehicle, the greater the risk of it sustaining damage. Get stuck in an accident or construction on a hot day there is the risk of overheating. Breakdown and parts availability become an issue. Local Car Shipping gets your collectible car to the show safely and in ready to display condition.
Transporting luxury, collectible, and customized cars require an auto shipper with specialized knowledge. The best way to choose an auto mover is by speaking to a company rep. Shipping via enclosed trailer is recommended for transporting vehicles that are rare and valuable.
Car shipping services you might be interested in …
Need A First Class Car Shipping Company In Houston? You Found It!
Our work is always quick and efficient! We aim to save you time and money! Call us and get the best affordable moving experience to forget the heavy lifting and moving stress!