interstate car transport, Houston
Interstate shipping helps you avoid the hustle of driving your car from one state to another. You won't need to think of the cost of gas, the fatigue while driving, and the car wear and tear.
That's why interstate auto transport makes the best option to move your car. When using an interstate shipping company, your car can be transported from the current location to your desired drop-off point.
Choosing an Interstate Car Transport Company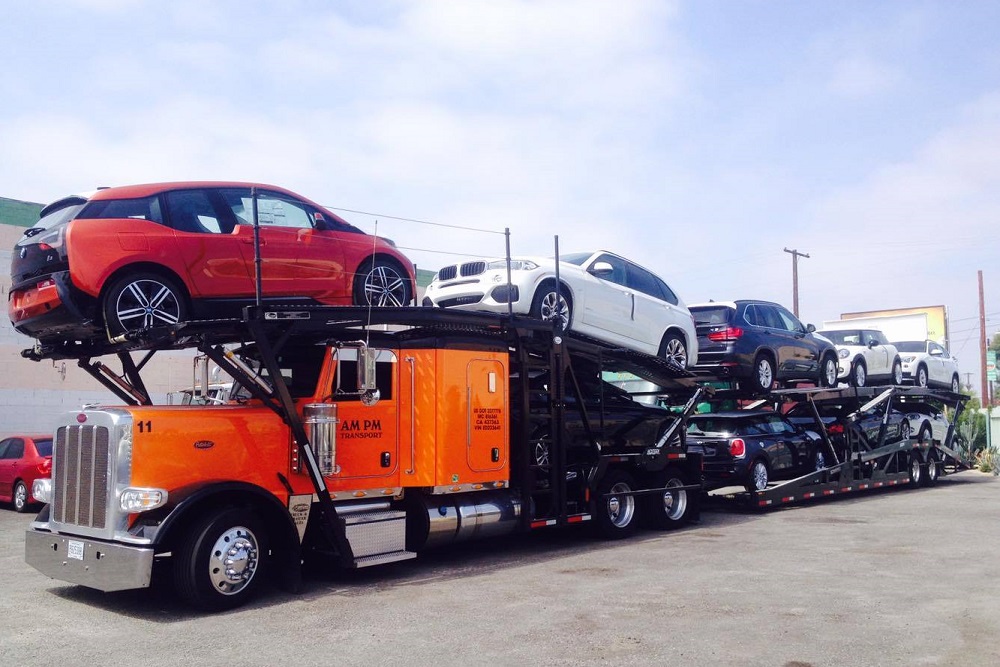 Different types of interstate auto shippers can help you transport your car to another state. Some specialize in one or two routes according to the shipping schedule, while others ship to multiple states. Such interstate car movers are usually established and have adequate experience in the industry.
That's why you need to be careful when looking for an interstate car transport company. You should target the ones that move to multiple locations to allow you to move your car to whichever place you want.
Most importantly, the intestate car transport company should be actively established in the states you need the services. This broadens your chances of shipping your car without a hustle. Before you hire an interstate car transport company, you need to check them out on the FMCSA website to know their shipping limitations.
You should also check out on Google maps to determine if the interstate car transport company has offices in your preferred states.
Advantages of Interstate Car Transport
Moving your car at a pocket-friendly cost should be your primary focus. Fortunately, interstate car movers provide services at reasonable costs, making it cheaper to move the car using the company than doing it alone.
Moving from one state to another is not an easy task since you'd need to cover thousands of miles before getting to your destination. If you use interstate auto transport, you won't need to buy gas or expose your car to wear. Neither will you need to think of food costs, especially where the trip takes several days.
Intestate Auto Shippers is Affordable
The cost you pay when you hire interstate car transport cannot be compared to what you may incur if you decide to transport it alone. You'll be surprised that the cost of hiring an interstate auto company is relatively cheaper.
Intestate Car Shipping is Convenient
Convenience is a critical component you should consider when planning to move your car to another state. Driving from one state to another can be the most tiring and frustrating thing.
However, if you use interstate car transport, you can be sure that your car will be delivered to your desired location on time and as expected. Also, most interstate car movers provide auto storage facilities in all states, and they ensure that your car stays safe if it arrives ahead of you.
Interstate Auto Transport Have Adequate Skills
Your car could be one of the most treasured and valuable properties, and you'd want to do everything possible to ensure that it stays safe as you transport it to another state.
When working with an interstate car transport company, you can be sure that your car will stay safe until it gets to the final destination. Most interstate car movers have several years of experience in the industry and know how to handle each car when moving to another state.
They deliver quality services at affordable prices and with the best customer service experience. You will have peace of mind knowing that your car is safe.
Enjoy a Wide Range of Services with Interstate Car Transport
Apart from transporting your car at affordable prices with top-notch customer care skills, interstate auto transport offers you more services when shipping your car from one state to another.
In this case, you'd want to work with an interstate auto transport that offers a wide range of services. This enables you to enjoy all-round services while also getting back value for your money.
You wouldn't want to go for an interstate car transport that has limited service options. Do not only go for a company that caters to certain states but also provides multiple transportation options to all customers no matter the location.
Car shipping services you might be interested in …
Need A First Class Car Shipping Company In Houston? You Found It!
Our work is always quick and efficient! We aim to save you time and money! Call us and get the best affordable moving experience to forget the heavy lifting and moving stress!