Open Carrier Car Transport in Houston, Tx
Open auto transport is the cheapest car shipping alternative because the trucks can transport more cars at once. This is an excellent choice if you have multiple vehicles to ship. Below we answer questions about hiring a professional open car auto-transporter.
What Are Open Car Transport Companies?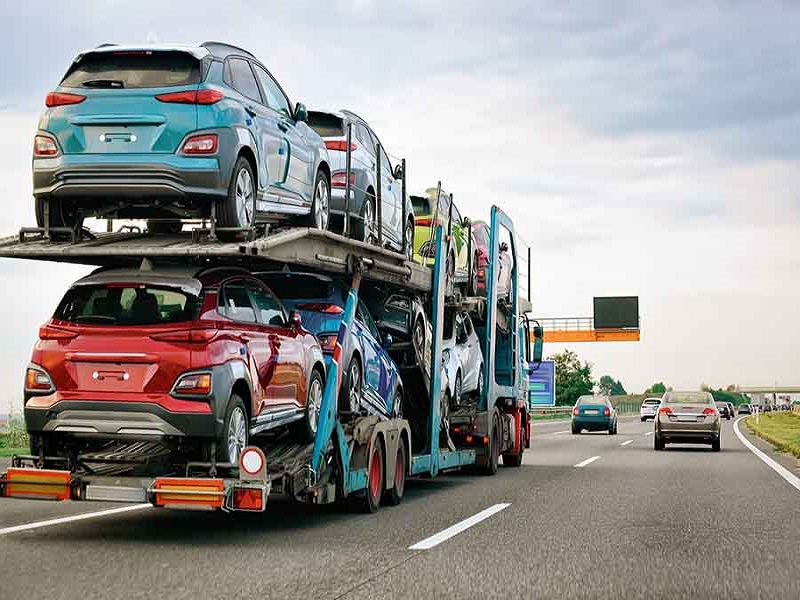 You have likely seen a tractor and trailer (car carrier) load of new cars bound for a dealership. An open car moving service uses the same type of trailer to transport approximately 7-10 private vehicles at a time.
Should I Choose an Open vs. Enclosed Auto Transport?
Either transport type open or enclosed offers advantages and disadvantages. An exposed transport trailer exposes vehicles to the elements. A closed trailer protects a car fully. A boxed transporter gets your car or truck to the delivery point sooner because an open carrier auto transport makes multiple delivery stops.
Automobile shipping companies using enclosed trailers provide door-to-door delivery. Some open car transport providers require the owner to retrieve their vehicle from a central drop-off depot. Open carriers offer more affordable car shipping, up to 80% cheaper, by carrying several conveyances instead of the one or two cars enclosed shippers haul.
How Much to Ship a Car Per Mile?
HomeAdvisor.com sets the price for shipping an automobile within the contiguous U.S. at $700-$1,200. The median layout for retaining the services of professional auto transporters is $950. The average mileage charge for taking a vehicle 1,000 plus miles is .$60 per mile. Each transporter has its own rate scale, so your car shipping costs may be higher or lower than the national average.
What Else Affects Car Transport Prices?
Mileage is only one factor in determining auto shipping quotes. Full-sized cars cost more to ship than compacts. The charge for transporting pickups, vans, and SUVs is higher than for passenger cars.
Rural delivery costs more than urban delivery
Open transport saves money over enclosed transport
Terminal delivery is cheaper than front door drop-off
Booking a carrier at least a week in advance lowers the shipping bill
If possible, save money by avoiding shipping your conveyance during summer and fall, the peak seasons for auto shippers. Transport fees are higher during the holidays. Ship a car to Texas or other states affected by hurricanes between 1 June and 30 November; the transport charge may be higher.
What Should I Look For in Professional Open Car Carriers?
Before entrusting your car or truck to an auto transporter, you will want to do some research. Start by compiling a list of car transport companies that offer the services you are looking for, i.e., open transport and door-to-door delivery. Visit the Better Business Bureau website or another independent business review site for consumer critiques of the auto transporter. Contact your auto insurance provider and ask if your policy covers damages to your vehicle incurred during transport. If the answer is "no," consider an auto shipper that sells supplemental insurance.
Look into the shipper's payment policies. Does the company require a lump sum payment on delivery, or does the carrier offer an installment plan? Research a transporter's cancellation policy, is there a penalty for canceling a transport? Ask for a written copy of the auto shipper's policies and guarantees.
How do I Avoid Bogus, Automobile Shipping Companies?
As with every industry, among the legitimate auto shippers, there are frauds and cheats. The first indicator of an auto transport scam is misspellings on its website. An honest auto transport firm accepts checks and credit cards for payment rather than insisting on a wire transfer. The car hauler's website should display a valid Motor Carrier Number. Varify an auto shipper's Motor Carrier Number by visiting the U.S. Department of Transportation website.
How do I Get Auto Shipping Quotes?
You can call auto shipping companies for a quote or visit their website. Auto carriers offer a price quote by email or online. To get an estimate from a shipper's webpage, you provide your vehicle type.
Pick up zip code
Destination zip code
Shipping date
Email address
Phone number
Shipping cost calculators are found on transporter and consumer information websites.
How do I Prepare My Car For Open Auto Transport?
Before the transporter picks up your vehicle, inspect the car or truck for pre-existing damage, and report any dents, scratches, etc. to the carrier driver.
Federal regulations prohibit the carrying of personal items in a vehicle under transport. Remove all personal items, including the contents of the trunk and glove box. EZ Pass will record tolls while your car is on the carrier so remove the EZ Pass transponder.
What Else Do I Need to Know About Using an Open Car Moving Service?
Most open carriers require that a vehicle is driveable to facilitate off-loading and reloading the car or truck. The battery should be fully charged, and the gas tank should be no more than 1/4 full.
You need to make sure all fluid reservoirs are full and report fluid leaks to the transport driver. If your car is a convertible, properly secure the top.
The primary advantage of hiring an open-air auto transporter is that exposed transport costs less. Research multiple carriers and understand their shipping policies before deciding on a transporter.
Remember to prepare your vehicle for shipment via open carrier. The distance hauled is not the only consideration in determining the final shipping charge.
Car shipping services you might be interested in …
Need A First Class Car Shipping Company In Houston? You Found It!
Our work is always quick and efficient! We aim to save you time and money! Call us and get the best affordable moving experience to forget the heavy lifting and moving stress!