shipping a car from houston to Florida
If you need to move your car from Houston to Florida, you might be wondering how you can get car shipping you can trust. You might have a few cars that you purchased at an auction that need to go to Orlando, or you might be moving to Miami. Local Car Shipping has the perfect solution for car transport to Florida.
How Do I Move My Car to Florida?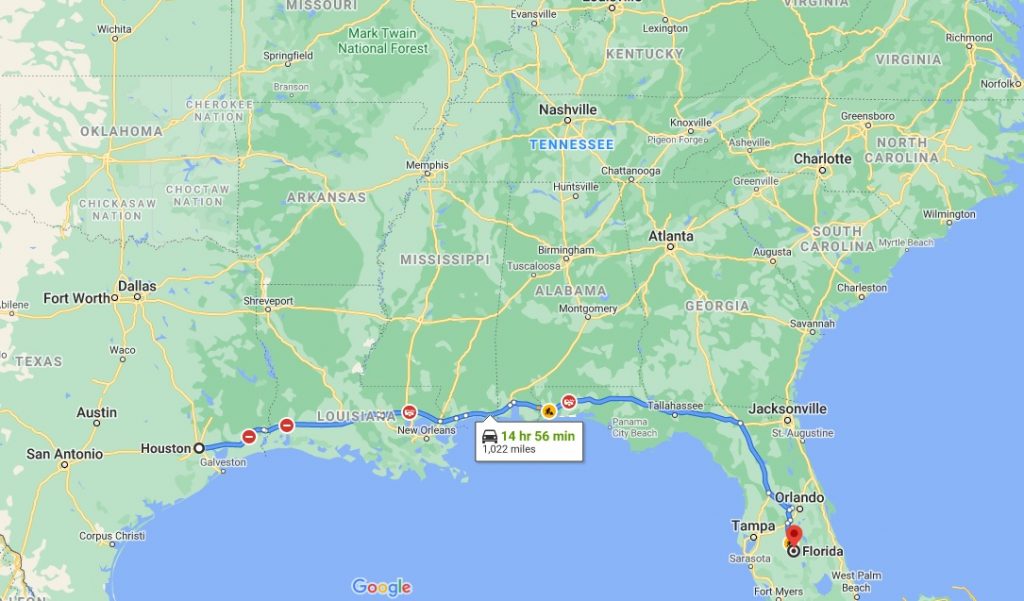 You have two options when moving your car, truck, or SUV to Florida or another state. You can drive it yourself or simply pick up the phone and call a professional. Many people might think that driving the car themselves is the cheapest way, but the trip from Houston to Orlando is 950 miles, and the trip from Houston to Miami is 1,189 miles and takes over 16 hours. The cost of gasoline could be much more than the transport. You also have to count in the cost of a hotel and other expenses. This makes calling a professional the cheapest and most reliable option for car transport to Florida.
What's the Cheapest Way To Ship My Car to Florida?
Two types of transport services are available. If you have several cars to ship, an open carrier might be your best option. This is the cheaper route, but your car is exposed to the weather along the way. If you have a classic car or antique, you might not want it out in the open. If this is the case, you might want to choose a closed carrier that only holds a single vehicle. This is the more expensive option, but you can be sure your car will arrive safely.
What Is the Best Company to Ship a Car to Florida?
The best company, if you need to ship a car to Florida, is one that has the right equipment, experience, and is fully insured. Our team of professionals has the experience to make sure your vehicle arrives at its destination without a scratch. We have built our reputation on reliability and recommendations from our customers.
What Do I Need To Know Before Shipping a Car?
Although we can sometimes provide emergency car transport to Florida, it is best to call ahead and get on the schedule as soon as possible. That is the best way to assure your pick-up and delivery times are available. Giving us as much time as possible means that we can better accommodate your needs.
You need to let us know if the car is drivable when you schedule your appointment. If your car cannot be driven, we need to make special arrangements. Also, there must be nothing loose inside the vehicle. Everything must be properly secured.
How Much Does It Cost To Ship a Car To Florida from Texas?
The trip from Houston to Florida is a three to four-day trip. The trip to Pensacola is only about seven and a half hours. There are many destinations in between. Where you plan to ship your car in Florida will determine the cost. Most Florida car transport starts at around $600.
Of course, if the driver has to make several overnight stops, the cost will go up. Many factors contribute to the price of auto shipping to Florida. The best way to find out is to call us for a custom quote.
A Few Questions About shipping car to Florida
Local Car Shipping is a team of car transport specialists. We treat your vehicle with care and take every precaution to make sure your vehicle arrives at its destination safely. This is true whether it is inoperable, or whether it is a vintage collectible. Give us a call if you need auto transport to Florida, any other state, or locally.
Need A First Class Car Shipping Company In Houston? You Found It!
Our work is always quick and efficient! We aim to save you time and money! Call us and get the best affordable moving experience to forget the heavy lifting and moving stress!