shipping a car from houston to Seattle
If you are moving from Houston to Seattle one of the things that might be on your mind is how to get your car to your destination. You can hire a moving company for your belongings, but if you have extra vehicles, you might be wonder who to call for auto transport to Seattle. The good news is that Local Auto Shipping has a solution. We can help you get your car, truck, SUV, motorcycle, or other vehicles from Houston to Seattle safely and for much less than if you were to drive it yourself.
How Do I Move My Car to Another State?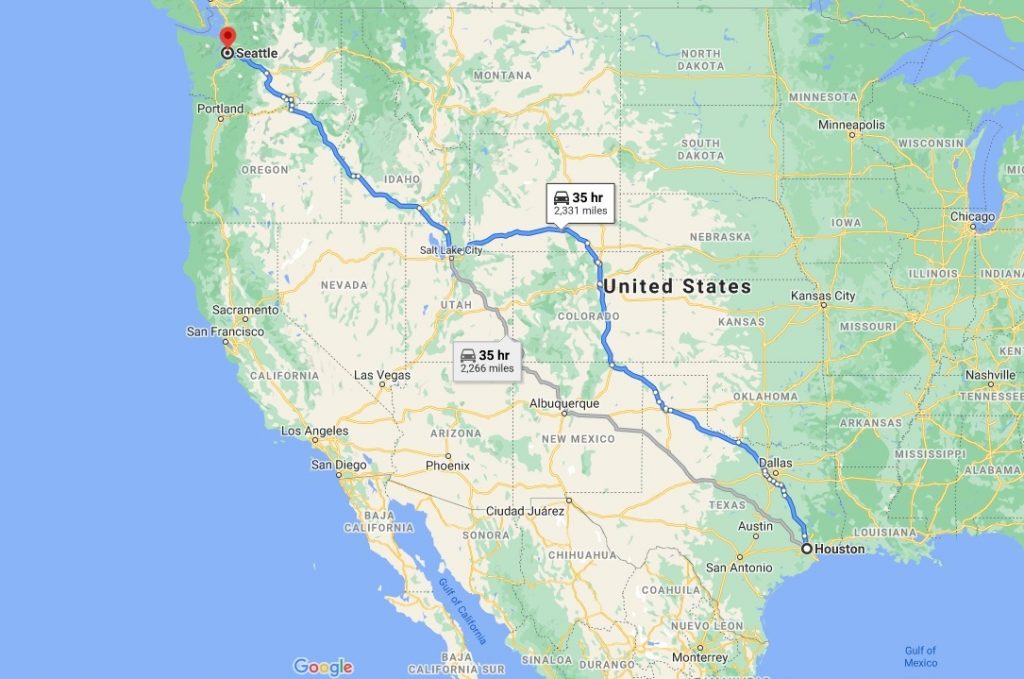 If you need Houston to Seattle auto transport, you could choose to drive it yourself, but it is a 2,300-mile trip and takes 34 hours, not counting overnight stays and stops for gas. If you are moving your family to Seattle, you do not need to worry about your cars. We can take care of getting your vehicle to its destination without any hassle to you. All you need to worry about is yourself and your family.
What's the Cheapest Way To Ship My Car to Seattle?
The distance from Seattle to Houston is over 2,000 miles. Calling a transport service is much cheaper than the gas it would take to drive it yourself. Not only that, your car is more likely to arrive safely when you use Local Car Shipping. Another thing to consider is wear and tear on the car. When you consider all these factors, using Seattle auto shipping is the cheapest way to get your car from Houston to Seattle.
The cheapest car transport method is by an open carrier. This method allows us to ship multiple cars at once. This is the cheapest way, but your car is exposed to the elements. A single car closed transport might be your best option if your car is vintage or high-performance car.
What Is the Best Company to Ship a Car to seattle?
When you are choosing a car shipping company, you need to make sure they have a reputation for reliability. You need to know that you can depend on them to get your car to its destination efficiently and safely. Local Car Shipping has a team that is licensed, bonded, and insured. We have a long list of satisfied customers who have used our services for both local and interstate transport.
What Do I Need To Know Before Shipping a Car?
The first thing that you need to know when shipping a car is that an adult will need to be present at both the pick-up and drop-off locations. It is also helpful if you can call in advance and give us as much time as possible, especially for such a long trip. This is the best way to make sure we have a crew available. Before we arrive to pick up your car, you need to make sure that there is nothing loose inside that could roll around.
How Much Does It Cost To Ship a Car to Seattle From Texas?
The trip from Houston to Seattle is 2,300 miles and is a 34-hour trip. This does not include overnight stops and stops for food and gasoline. The U.S. Department of Transportation has strict rules regarding how long drivers can stay on the road without a break. This extends the trip to between 5-7 days, depending on the time of day the pick-up and delivery are scheduled. Prices for the trip start around $1,100 and go up from there, depending on the services you need and the type of vehicle.
A Few Questions About shipping car to Seattle
Local Car Shipping provides, efficient, dependable service if you need to ship your car from Houston to Seattle. Our drivers will treat your car like it is their own. We take the utmost care in every transport that we provide. The best way to find out how much it will cost is to call us for a free quote. We are there for you, whether you need to ship your car locally or out of state.
Need A First Class Car Shipping Company In Houston? You Found It!
Our work is always quick and efficient! We aim to save you time and money! Call us and get the best affordable moving experience to forget the heavy lifting and moving stress!