shipping a car from houston to los angeles
Shipping a car from Houston to Los Angeles is an excellent way to make sure your vehicle arrives at its destination conveniently and in perfect condition. Local Car Shipping is an experienced carrier that takes care of your vehicle like your own. Let's see why our long-distance auto transport from California to Texas is a good option for you.
What is the cheapest way to ship car from Houston to Los Angeles?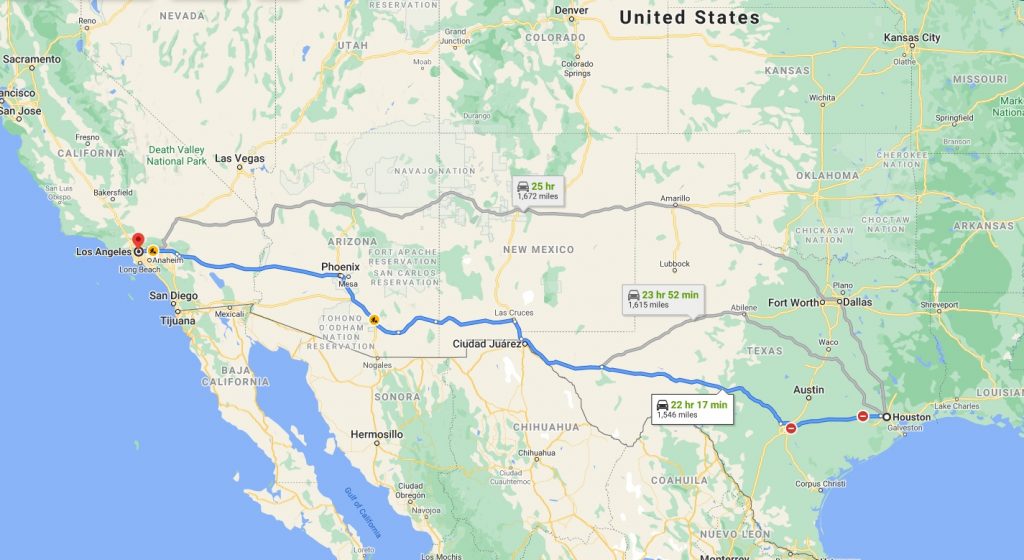 When it comes to shipping a car, you have two different options. You can choose open or closed transport. Open transport is the least expensive. With this type of transport, your car is loaded onto a carrier with other cars that are headed to the same destination. With closed transport, your car will be transported in a closed carrier and will receive white-glove service. This option is a little more expensive, but it is an excellent option if you have a high-value or classic car.
How much does it cost to ship a car from Texas to California?
Your next question is more than likely, how much does it cost to ship a car to Los Angeles? Several factors affect the price of shipping a car. These include the type of transport that you choose, the exact location of pickup and delivery, and whether there are any special instructions or timing. You will find that your customized quotes are often more affordable than other car transport companies in the area, and we have a solid reputation in the business.
How long does it take to ship a car from Texas to California?
The Houston to Los Angeles driver is around 1,650 miles and takes almost 24 hours. Our drivers typically drive 300-500 miles a day, which means that auto transport from California to Texas takes about 4 to 5 days. You also need to consider that you will be changing time zones when traveling from Houston to Los Angeles. Traffic and road conditions can also affect the length of the trip.
A Few Questions About shipping car to los angeles
Now, you have many reasons to choose Local Car Shipping as your car carrier of choice when shipping a car from Houston, TX, to Los Angeles, CA. We offer competitive prices, and this option is much more convenient than driving the distance yourself. We have many options available for shipping your car, classic car, motorcycle, trailer, and many other types of vehicles safely, affordably, and stress-free for you. Give us a call or a free quote, and we can get you on your way.
Need A First Class Car Shipping Company In Houston? You Found It!
Our work is always quick and efficient! We aim to save you time and money! Call us and get the best affordable moving experience to forget the heavy lifting and moving stress!