Trailers & Trucks Auto TRANSPORT Services in HOUSTON, TX
If you have purchased a motorcoach (RV), camper, or utility trailer in another state and need it delivered to your home, Local Car Shipping can do that. You can also hire us to deliver a camper you have sold to its new owner. If you want to save the time and expense of driving or trailering your camper to a distant campground, have LCS transport the unit. We suggest scheduling shipment of your motorhome or camping trailer at least seven days in advance.
Trailer Carrier Service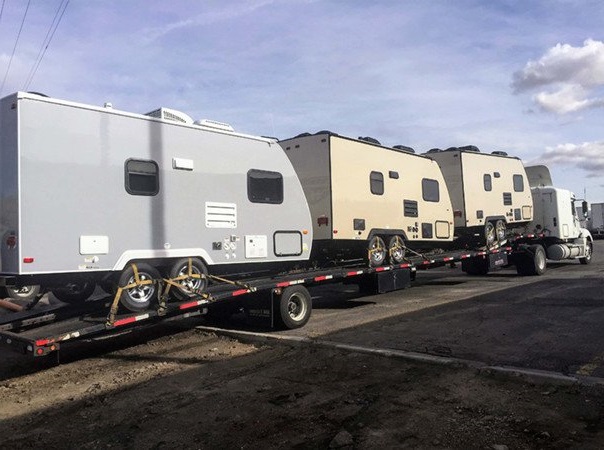 For utility and camping trailer delivery, Local Car Shipping flat-tows single camping trailers using a dual-wheel pick-up outfitted with the appropriate hitch or fifth wheel. For the shipment of motorcoaches or multiple camping trailers, we use a flatbed.
Before LCS takes charge of your camper trailer, please be sure all the lights are working. Verify the trailer is within the Gross Trailer Weight Rating (GTWR). Secure all personal items and cabinet doors. Remove hazardous materials from the trailer. Disconnect electricity to the trailer. Lastly, check that your camper has its correct hitch.
Fire departments can rely on Local Car Shipping to move all types of apparatus. Please follow our shipping preparation steps to document the condition of the truck and lower your transportation costs. LCS moves motorhomes and camper trailers from the seller to the buyer or the campground. Learn more about Local Car Shipping's automobile and trailer delivery services by visiting our website or calling (832) 155-5555.
How Using Professional Auto Transporters Benefits Fire Departments And Campers
Houston area fire departments that need apparatus delivered or transported for repair can turn to Local Car Shipping. Need your new camper delivered or moved to a campsite? LCS transports motorhomes and camper trailers.
Types of Auto Transporter Trailers
Local Car Shipping offers two types of trailers for typical auto transport jobs.
Moving passenger cars
Moving SUVs
Moving light-duty trucks
Those options are open (exposed) trailers and enclosed (boxed) trailer.
We Ship Trucks For Fire Departments
Local Car Shipping is proud to support Houston area firefighters by providing the equipment and know-how to transport new fire trucks and engines from the manufacturer to the fire station the right way. When the apparatus needs servicing, LCS can get it to the repair shop and back to the firehouse.
Each type of fire service truck requires special handling during shipping. If it's a pumper, tanker, rescue truck, or something else, Local Car Shipping knows the proper way to transport the truck.
Getting Fire Trucks Ready For The Auto Transport Trailer
Fire companies can rely on Local Car Shipping to handle the logistics of getting a piece of apparatus securely from the pick-up to delivery point. We do ask that the fire department perform some pre-shipment preparations.
Wash the truck
Photograph the rig
Empty the fuel tank to 1/4 full or lower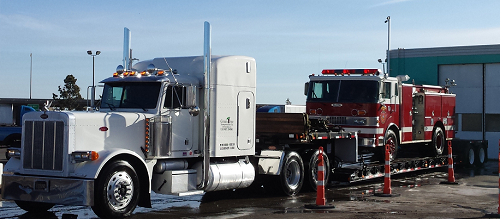 Cleaning the truck makes existing damage more visible. Pictures document the condition of the equipment when LCS takes possession of it. Limiting the amount of fuel in the truck reduces shipping costs by lowering weight. Local Car Shipping provides in-route tracking, so the customer always knows where their vehicle is along the shipping route.
Car shipping services you might be interested in …
Need A First Class Car Shipping Company In Houston? You Found It!
Our work is always quick and efficient! We aim to save you time and money! Call us and get the best affordable moving experience to forget the heavy lifting and moving stress!